"From listing to close in 32 days. I always thought that I would not use a realtor when we were going to sell our house, but one of the best decisions I have ever made was to hire Brenda Beshara and her team to list and sell our home. In these unprecedented times, she kept me calm and was able to navigate this transaction in the most professional way one could imagine. If Brenda was able to do this so successfully during the pandemic, I can only imagine how successful she is during normal circumstances. For those of you that know me, I can be demanding and needy (so they say), and Brenda was able to handle me with ease. Brenda, I told you all along that I trusted you, and you did not let me down. You went above and beyond, made us feel like we were your only clients (and I know you are extremely busy), and took my phone calls, texts, and emails no matter if it was at 5 am or 11 pm. Normally I would just write you a personal letter, but I want everyone to know that you were amazing. Thanks for everything you do and did. Please pass this on to your team."
-Marc K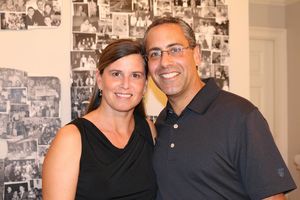 There is no better time than right now to use an agent to buy or sell. In these stressful times, the last thing you want is the added pressure of handling the weight of selling your home on your own. We not only have the right education to know what to do, but loads of experience to help us get to the finish line together…making sure you get the best deal possible. We not only CAN take the pressure off you, but we LOVE to serve our clients. We love what we do and there is no greater honor than you trusting us with your home buying or selling process.
"I came from another agent that did not communicate much at all. I wondered if I was just expecting too much feedback from showings and what was being done to push the interested people to an offer and get people in the door. I would be told to expect a call that night and never get called. I would follow up by email and no response. It was infuriating.
Brenda assured me I was not expecting too much from a realtor and that her group emails a weekly report of all the things I was looking for and more. She was honest about the price estimate and brought heartbreaking charts and stats to show where she got that number. The other realtor just listed at what I said to list at.
Brenda delivered. She is great at communicating and doing what she says when she says she will. House is under contract for almost exactly what she said it would be if I didn't stage the house (I didnt)."
-Stephanie M.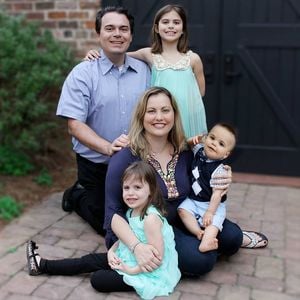 We not only believe in communication with our clients, but its one of our chief aims. We consider working with you a partnership and we believe that we can't do it without each other. We ensure weekly reports that let you know the state of your listing and see the progress from first on the market until its closed. We also spend a lot of time doing research in the market to find you not only a good price, but one that your home will actually sell for. Just like you, we don't want your home just sitting on the market. We want it to close soon and for as much money as we can get you. We know the market and we'll make sure your home won't languish in an MLS. We want to help you get it sold so you can start the next chapter of your life.
"When we began our home search, we weren't in a hurry to find a house. We just wanted to find the right house when the time was right. Through Brenda's vast experience and knowledge-base, she educated us on neighborhood/area options that met our criteria for a move and set us up to receive relevant listings. Recognizing that the neighborhoods we were targeting were low turnover/high demand neighborhoods, she kept her ear to the ground and got us in to see houses numerous times before the houses were ever listed.
When making an offer on the house we ultimately bought, which received several offers, she effectively ascertained motivating factors of the seller and assuredly negotiated the contract so that our offer was not only accepted but it was an offer with which we were comfortable. She was extremely resourceful during the due diligence period, and her team kept us well informed throughout the entire process, all the way through the closing.
Brenda also was our selling agent and sold our house. From staging to professional pictures to beautiful flyers, she presented our house in the best light. She had a clear, aggressive marketing plan, and she and/or her team clearly communicated with us on a regular basis. She was methodical in her approach, and it worked.
We worked with Brenda for over three years and appreciated her professionalism, expertise, confidence, deep network, market insights, realistic perspective, responsiveness and organization. If the need arises in the future, we will definitely reach out to Brenda again to lead us through the buying/selling process."
-Stephanie S.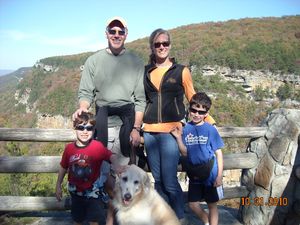 We don't want to rush you to just buy or sell. We know what a big decision this is and we're on your side and want to make sure that decision is right for you. We understand a real estate transaction is an added stress and we work very hard to take as much of that stress of you as we can. We not only want you to be comfortable through the process, but feel confident and happy throughout. When you're ready to buy or sell we'll be ready to not only make the situation painless and make sure you feel informed and listened to, but also that the best interest of your family is being met. Because we don't just see these as transactions, but as helping families (no matter how big or small) to get to where they want to be.