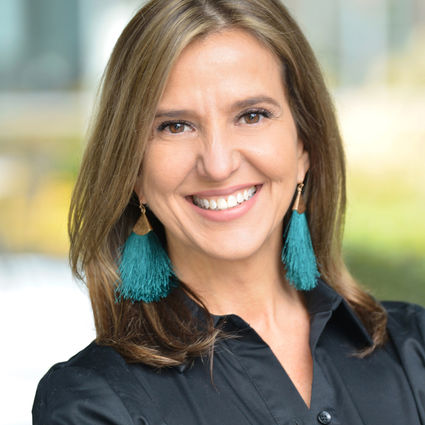 Brenda Beshara
ASSOCIATE BROKER, REALTOR®, CLHMS MILLION DOLLAR GUILD
Chat with me live!
A little about me
and why I love real estate
Prior to selling real estate, Brenda worked in the mortgage industry for over twenty years. She worked for companies such as Freddie Mac and HomeBanc in numerous capacities from underwriter to executive management. Her thorough knowledge of the mortgage industry is an asset in these times of stricter loan qualifications. Brenda's commitment to continual education keeps her on the cutting edge of current market conditions and trends.
Her professional confidence and easy going style comforts clients through this sometimes stressful situation. Brenda is committed to negotiating the absolute best deal for her sellers.
Listings you'll love
with the expert advice you deserve
Our clients are awesome
and here is what they are saying
"Selling a house is a hassle. Yet when Brenda came over to look at our house, she displayed optimism and confidence. In fact less than two weeks later an offer was received for the listing price and the transaction was consummated thereafter. I was mightily impressed! Brenda has a vast network of…"
"Working with Brenda was a fantastic experience. Her knowledge of the market as well as negotiating skills greatly contributed to us selling our home well above asking price. Additionally, she proved vital to the process of purchasing our new home—particularly as we encountered numerous roadblocks…"
"Brenda and the Beshara Team have helped me buy and sell houses several times over the years. Most recently on the sale of an investment property I was thinking about selling using one of the "no hassle" online direct offer programs. I'm SO glad I talked to Brenda first. The Beshara Team took care…"
"Brenda is a seasoned professional who was a pleasure to work with. She was through, on-time, and her suggestions were wonderful. We highly recommend and don't hesitate to call Brenda!"
"Our review is for Ross Tazzetta, who was our realtor in a recent purchase of an investment property. Ross is very knowledgeable about the local real estate market. He quickly answered our calls and questions and was very patient with us as we made our choice. Ross is personable, positive and…"
"Working with Brenda and her team was a delight. My husband and I moved from Long Island, NY to the Atlanta area in Feb. 2020, seeking our Forever Home. Just as we were getting started to pursue our goal, we were asked to quarantine for Covid-19. To make a long story short, the housing supply became…"
"Without question, Brenda Beshara was the best broker who has ever helped us purchase a home. We carefully interviewed several of the top volume brokers in the area that we found on Zillow before selecting Brenda. She was patient and always prepared...she was amazingly buttoned up! After helping us…"
"We've worked with Amber at the Beshara Team on 4 real estate transactions and getting ready to start our 5th! Whether we were buying or selling, Amber has helped us navigate through the process each time. When you work with The Beshara Team you really are getting a TEAM! A team of knowledgeable …"
"I worked with Amber to find a rental home. Amber was very professional and responsive. She immediately sent me listings to review and did due diligence on homes to make sure that what I saw was appropriate for me. Amber prepared and helped me understand some language in the lease. I am happy in my …"
"Brenda and her team (Janna, Philip, and others) made all the difference in the sale of my home. Highly responsive at any time, Brenda was able to execute this sale because of her extensive experience on the local market and most of all, expertise on correct processes. I will work with Brenda and…"