Origin
Coming from an Italian family I started cooking at very early age.  My mother and grandmother got me started. It started with my mom letting me decorate the cookies we were making for Christmas.  As I got older I was able to stir the cookie dough, and even worked my way up to completing the recipe myself. Grandma Betty would let me in the kitchen on Sunday mornings, so I could help and learn. What I did most of the time was steal meatballs from the pot of gravy on the stove.  Grandma would eventually tell me all her secret recipes.  None which are written anywhere. That's when I fell in love with cooking.
There is one meal in my family that was cooked by the men for as long as I could remember.  Christmas Eve, The Feast of the Seven Fishes. This meal included prepping for days and eating for hours. It included clams, shrimp, crab, lobster and many other types of fish prepared many different ways. As early as age 12 you were invited into the kitchen to do prep. As years past, you were given more responsibility until you were able to cook the entire meal. Even though I have moved away from New York, this meal is still a tradition in my home today.
My children and I come together to prep for days and cook for an average crowd of 25-30 of our closest friends and our extended famiglia (family). Cooking for me is all about bringing friends and family together.  For great food, good times and creating memories.
College
When I was in college, I would wake up early on Sunday morning and make my way across campus to the girl's dorm.  Because they had a kitchen. I would start chopping the garlic and preparing the meatballs. Once I turned the stove on and started sautéing the basil and garlic for the gravy.  The smell would make its way down the hall and everyone would start to gather. Essentially, Sunday dinner with my college friends. We called them pasta parties and to this day some of my greatest memories are from those meals that we all shared. When I talk to old friends we still laugh about those days and the pasta parties that we had. I have a photo album that a good friend made me.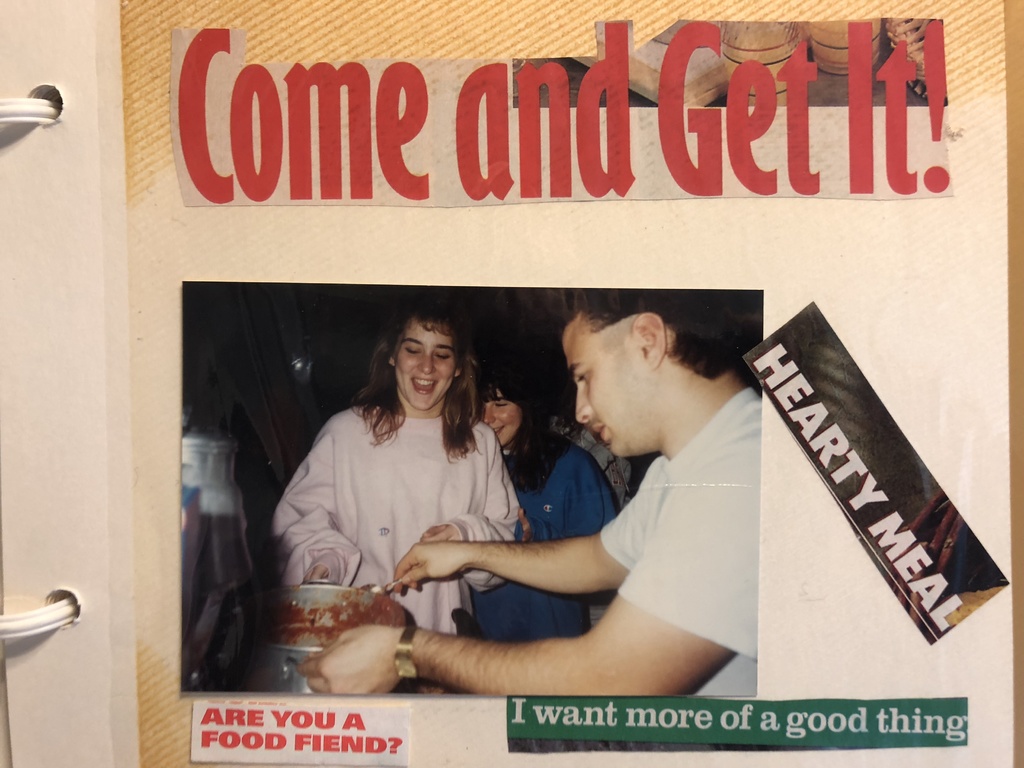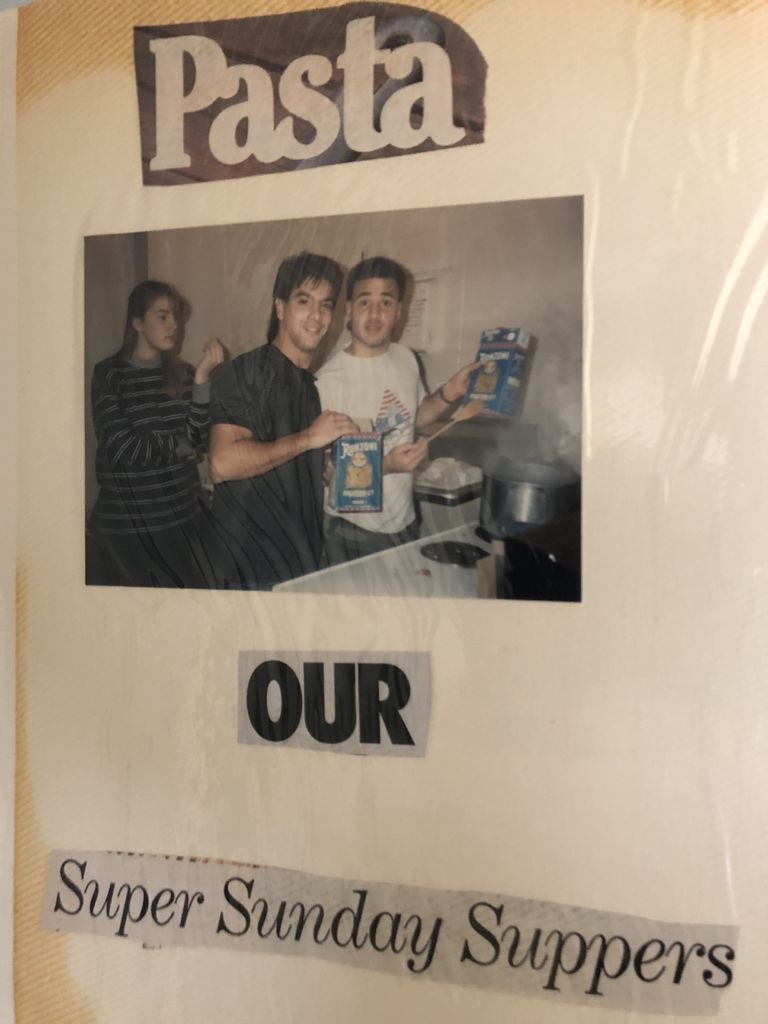 Headed South
As time goes on and families change, traditions adapt. In the south, most gather on Saturday afternoon for tailgates with friends and family. I will save this topic for another blog later. Sunday dinner may not happen every week in our house now. But, when it does it is a special meal that brings back memories of family, friends and creating new memories to cherish for life. What it comes down to when looking for a fantastic restaurant for me is the tradition. The atmosphere and of course the food. These are what I consider to be the 3 best Italian restaurants in the East Cobb/Roswell Area.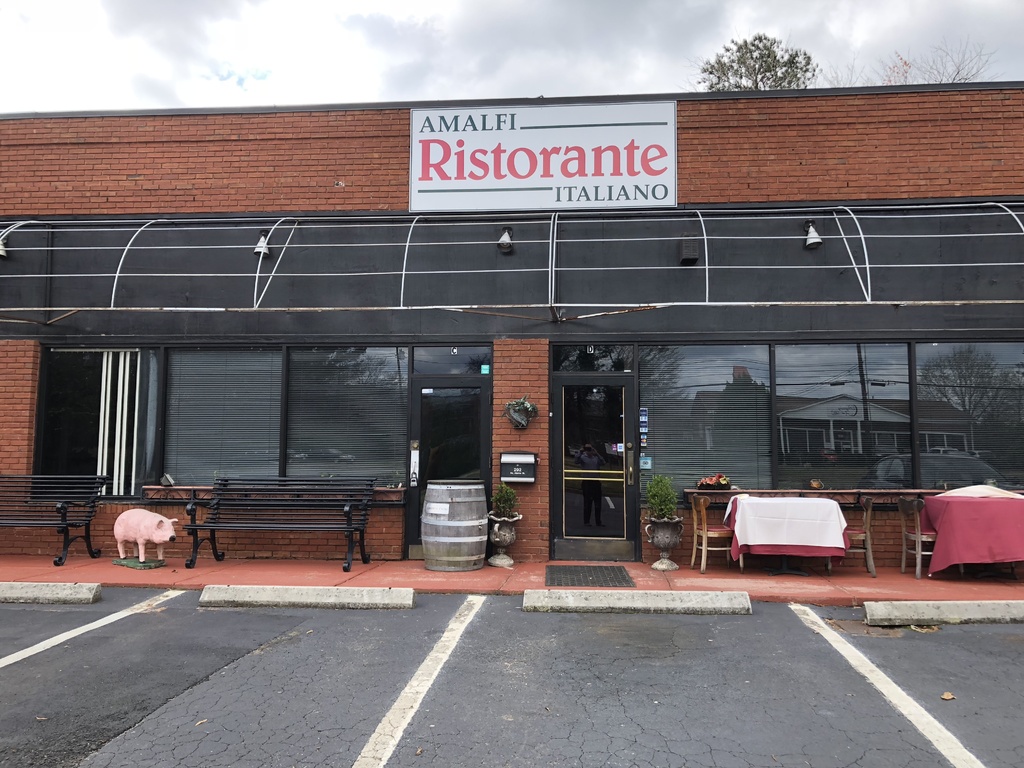 Located in a strip mall about a half mile south of the intersection of Roswell Road, Hwy 120 and Atlanta Street, Hwy 9. It would be very easy to drive right past this hidden gem. Family owned and operated for about 20 years.  Amalfi has been in the same location and I hope that they stay for many years to come.
When I open the door and walk into the restaurant it feels like I am walking into a memory of my grandmother's home. You are immediately greeted and hit with the aroma of Mamma's cooking, Chef Anna Avino. As you step inside you notice the dim lit room, the Italian music playing, and you get the feeling that you are home. A quick glance around and you will see the rest of the family. Salvatore is behind the bar and making drinks and expertly taking orders of all those sitting at the bar for dinner. Francesco and Angelo, brothers, are in the dining room greeting guests and assisting with your dining experience.
On my last visit, I sat at the bar and spoke with Angelo about family and Christmas Eve dinners at our homes. After you are seated, you are welcomed with a warm baguette, a plate of extra virgin olive oil with grated parmigiana cheese and my favorite Kalamata Olives with red pepper flakes.
Menu
The menu reads like a well-written play.  Starting with hot and cold appetizers.  Flowing to soup and salads and culminating with pasta, seafood, veal and chicken dishes. You can't go wrong with anything on the menu.  Here are a few of my favorites. Anna's Famous Calamari Luciana, Cozze, fresh Maine mussels sautéed with garlic and white, please don't forget to use the warm bread to soak up all that delicious broth.
On the cold app side, I enjoy the Bruschette and the Carpaccio di Manzo. There is no salad that screams Italy like a fresh Caprese Salad and Amalfi's version, Mozzarella Caprese is spot on and delicious. The Pasta E Fagioli, pasta and bean soup with pieces of pancetta, is the best that I have tasted since moving from Brooklyn. They have a great selection of pasta dishes that range from angel hair pasta with fresh tomato sauce and basil, don't forget to add the baseball-sized meatball, to the Italian staple Lasagna. All the pasta dishes come with sauces freshly prepared by Mamma and if you have never tried Gnocchi, homemade potato dumplings, this is the place to sway from the everyday dish and try something new.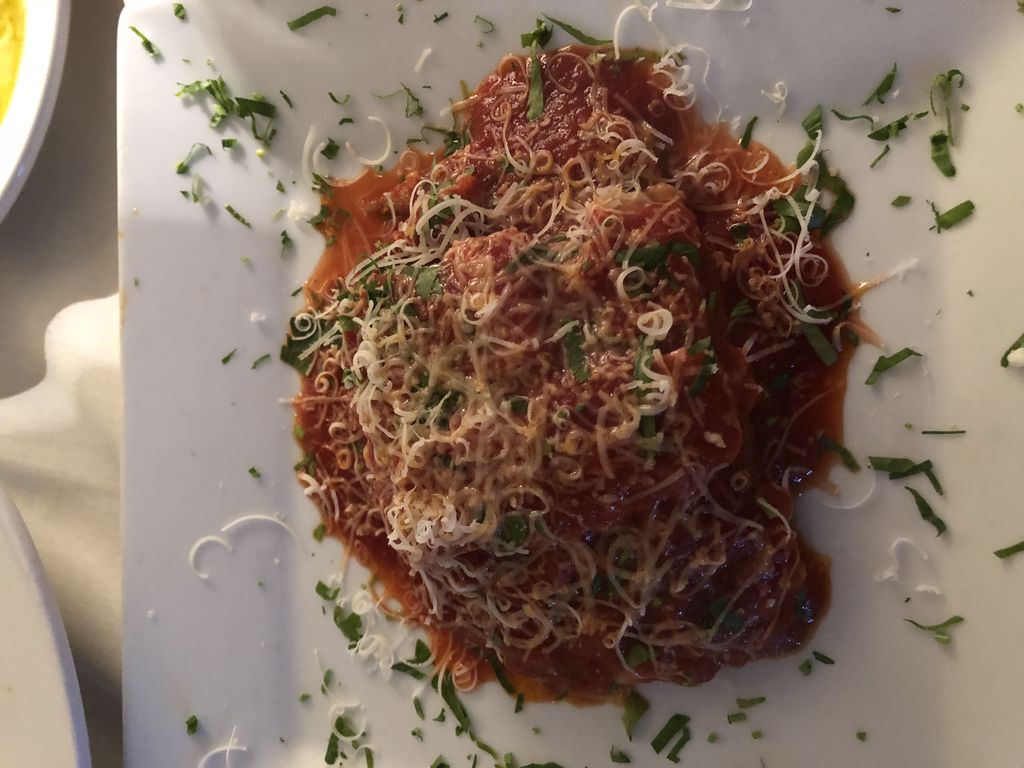 Seafood
The menu comes the final act with seafood, veal and chicken choices. The fish is fresh, and the sauces do not overpower the star of the dish. The last section of the menu can either be served with veal or chicken whichever one you pick you will not be disappointed. Hidden at the very bottom of the menu is a masterpiece, Melenzane Alla Parmigiana, Eggplant Parmigiana.
Wine
If you are unsure of what wine you want to enjoy your meal, Salvatore will be happy to assist you with choosing one from their wine list. I know they have a dessert menu, but I personally have never been able to leave any room for dessert, maybe on my next visit I will start with dessert. Amalfi's does not take reservations and is closed on Sunday. If you go during a busy time, please be prepared to wait you won't be disappointed. The dining room can get loud but that is what I love about this place, friends and neighbors coming together in a central location that feels like home. You can either come with friends and family or make new ones while enjoying a great meal.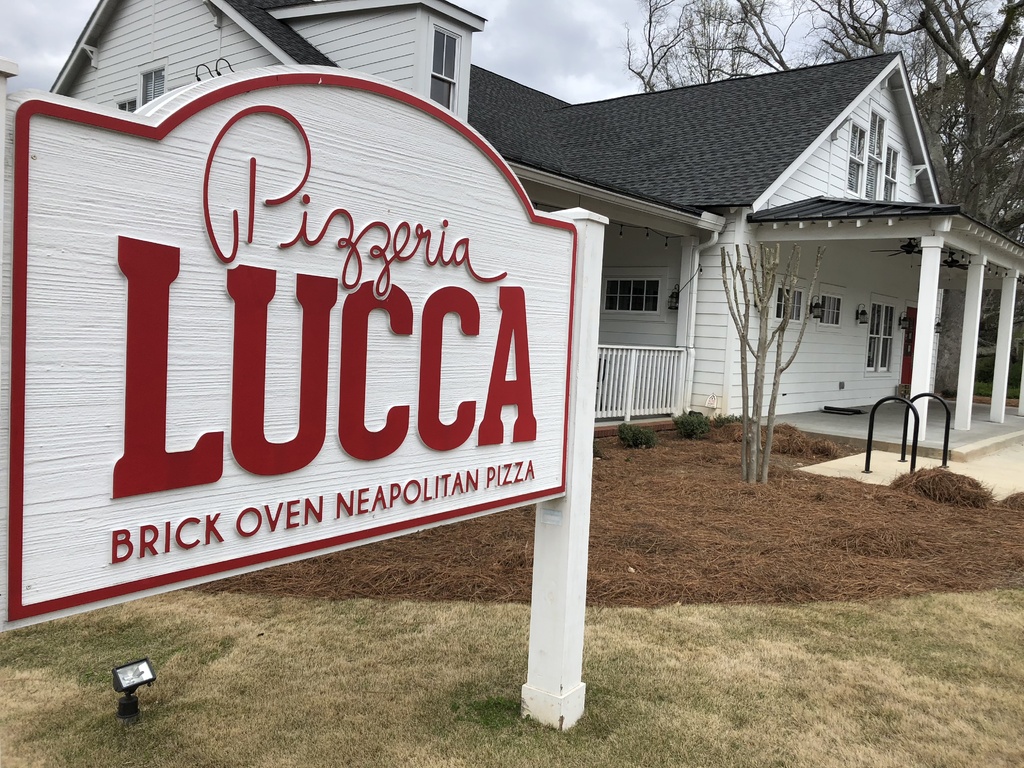 Located just west of the intersection of Roswell Road, Hwy 120 and Atlanta Street, Hwy 9, Pizzeria Lucca has the best brick oven pizza around. Vic Bernardini has been making pizza for family and friends for over 15 years. His wife Diana encouraged him to build the brick oven in their backyard and thankfully for us they did. Vic's obsession for pizza lead him and Diana to open Lucca's about 2 years ago and it has brought us a delicious relationship between dough, sauce, and cheese, that my taste buds cannot live without.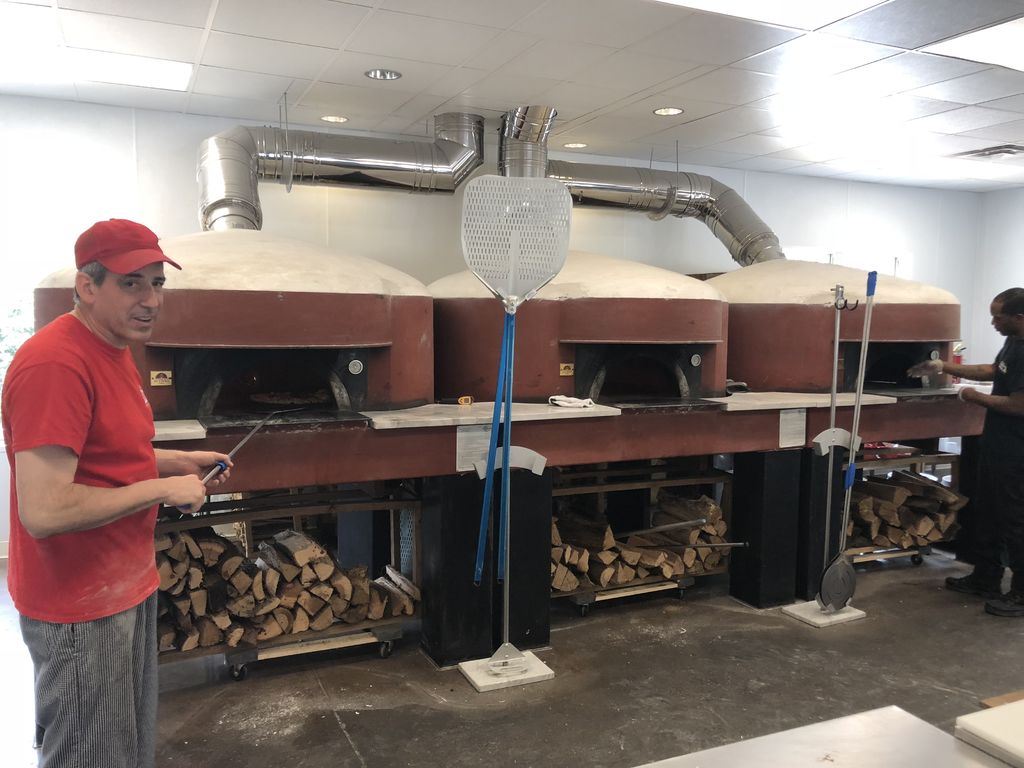 The Name
The name Lucca comes from the northern Italian city where Vic's family is from and the 3 brick ovens are from Naples, Italy. These ovens get up to 850-900 degrees and can cook a pizza in less than 3 minutes. Using San Marzano tomatoes to make their sauce and fresh ingredients ensure quality and perfection every time. The menu has over 15 different pizza and if any of those don't grab your attention you can always create your own. Pizza in Italy, less is more, is captured in their Margherita Pizza, tomato sauce, mozzarella, basil, and garlic, simple yet delicious.
I personally order the Margherita Extra, the Buffalo Mozzarella adds that extra saltiness that elevates this pizza one more notch. Lucca's is different from other restaurants in that it provides a family setting with its community seating, large wooden tables with benches that seat 10-12 people. Order your pizza sit down and make new friends while Vic prepares your dinner.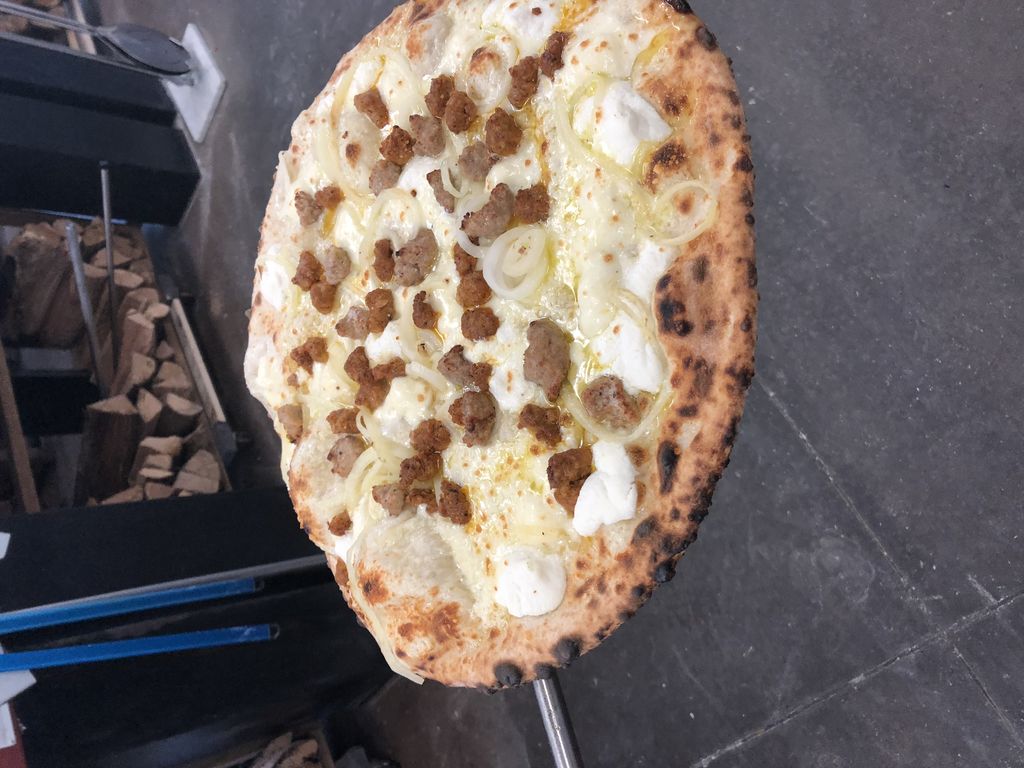 During the week Lucca's has some specials for everyone. Monday and Tuesday are BYOB, bring your own beer or wine with no corkage fee. Wednesday is free ice cream for the kids with a purchase and don't forget Thursday with beers specials and ½ priced wine by the glass or bottle.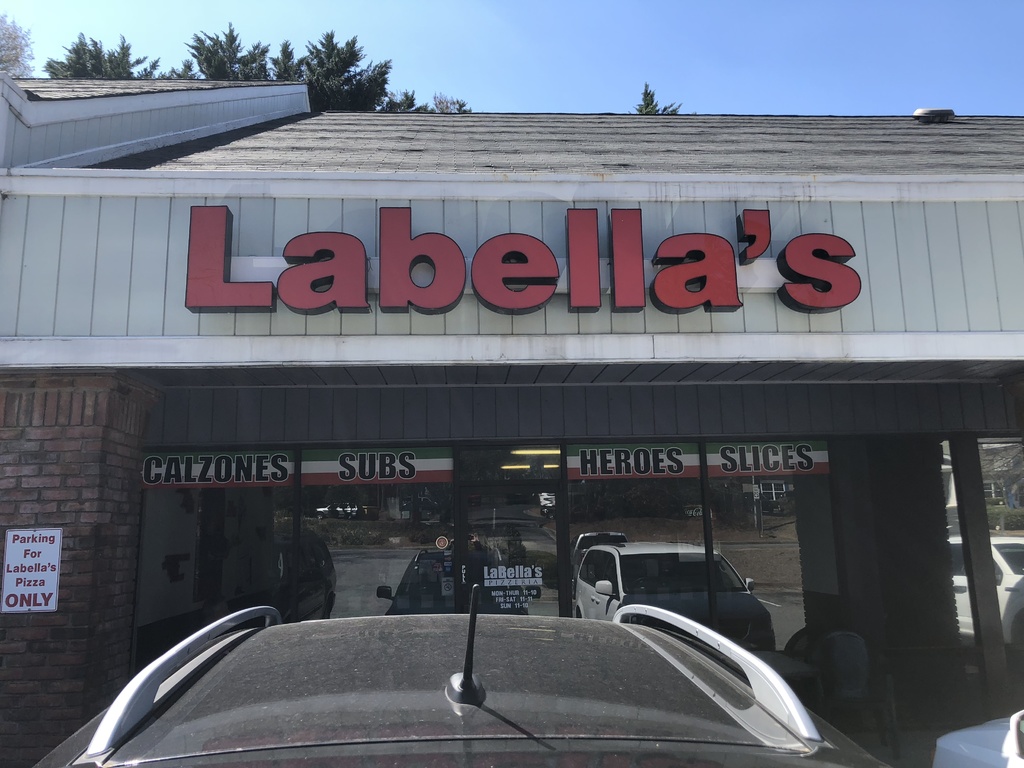 My next selection is a place that makes something near and dear to my heart, New York Pizza. Notice I did not say New York Style Pizza, everyone claims to have NY style but there is only one NY Pizza. La Bella's is in Sandy Plains Junction Shopping Center, the storefront faces the side street Kinjack Road. Owner Rick and son Steven put out the best pizza, sandwiches, pasta dishes and garlic knots.
La Bella's has the feeling of the old TV show Cheers, that is because Rick and Steven know everyone names. Rick is originally from Brooklyn, NY and to survive your pizza must be pretty good. When you pick up a slice the correct way to eat it to fold it in half from one end of the crust to the other. The key here is that the crust bend and not break, true NY Pizza. You can get your slice with a variety of toppings or just cheese, either way, I recommend trying one soon.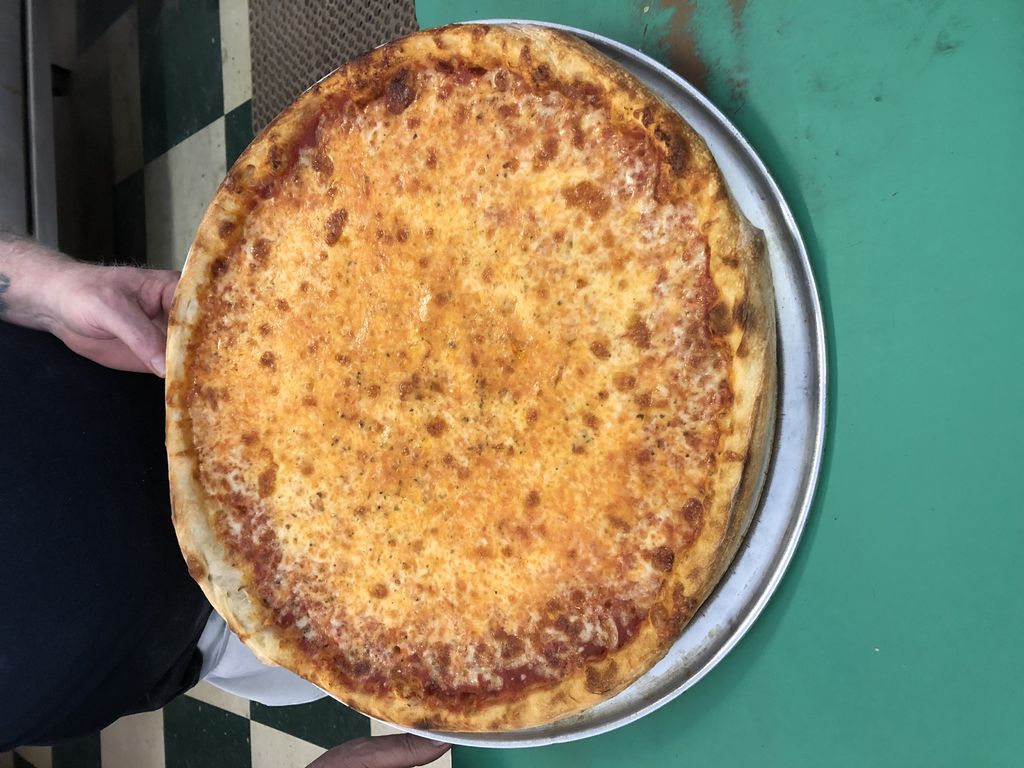 More
The menu contains more than just pizza, the pasta dishes come with homemade sauce with just the right seasoning. They have a variety of hot heroes, including meatball, sausage, chicken, and eggplant parmigiana. One of the most ordered heroes is the LaBella's Revenge. This is a cold sub with plenty of different Italian meats and provolone cheese. It is on the menu as a cold hero but it just as good warm.
Occasionally, on Sunday Rick will make Zeppoles. These are like an Italian doughnut, fried dough covered in powdered sugar. If you have ever been to the San Genaro's festival in Little Italy you know exactly what I am talking about. Now that I have told you all my secrets, I look forward to seeing you at one of the amazing restaurants and sharing a meal with you and your family.
Check out more of our blogs by visiting our archive.