Golf is one of the great sports that both men and women enjoy for a lifetime. Are you a serious golfer? How much do you play? For some of us golf becomes a lifestyle. For others they just hack around. Some golfers are serious about their game while others are more social. Golf has something for everyone, and there is a Golf Club for everyone.
Let's start with public courses. In general public public courses tend to be a little less well maintained but also a little less expensive. We all know that golf can be a pricey venture. So for those of us not willing to part ways with a large chunk of money public is the way to go.
Playing golf at public courses as its advantages. First of all, there is no cost commitment other than the fees for each round you play. Also, one can play any course they want when they want and with whom they want.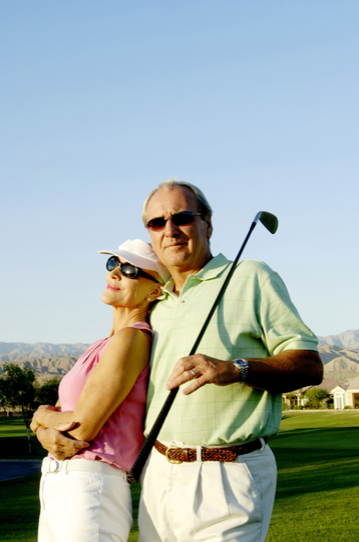 Drawbacks may be overcrowding and a less sophisticated clientele as well as courses that need a little more attention to grounds keeping. However this is not the case at every public course. Many public courses are well maintained and provide a great golfing experience.
Golfers that tend to be better suited for public courses are newer golfers that are learning what they like and golfers unwilling or unable to pay membership dues. Many golfers are content to play public courses their entire lives as they may enjoy a variety of courses and have partners that enjoy the same thing.
Just because you play public courses does not mean that you aren't a serious golfer. Many good players enjoy the challenges of public golf courses. There is a social aspect to the game of golf. For some of us the social aspect is the most important part of the game. What's not to like about going outside on a pretty day with three good friends? Private Golf Clubs tend to be very social. Members get to know other members and seem to enjoy the company they keep at the club that they choose. This is where the idea of "Country Club" comes from. In reality a private country club can be a central part of some families lives.  Not only can the adults enjoy Golf but they tend to be safe environments for children to grow up and get exposed to the game of Golf.
In many instances, families live in a neighborhood Golf community. Golf has become such an important part of many families lives that they choose to live in communities based around Golfing. Golf simply has that much of an attraction.
These Golf communities come in all shapes and sizes old and new. But, they common denominator is golf. People that choose to live in these communities want to be as close to the game as possible. Many pay a premium to live directly adjacent to the course. It does make for a beautiful yard that someone else takes care of. You may wind up with a few errant golf balls in your back yard or maybe even your window.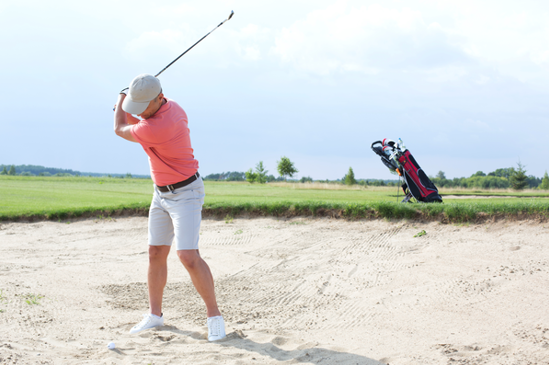 Any way you slice it, Golf is a great game that gets people outdoors with friends and often competing a little.
Finding the right club should be a fun exploration. Many older public courses are closer in town such as Candler Park, North Fulton(Chastain), Bobby Jones to name a few. These courses are fun with nice layouts. If you decide to look outside of town a bit you will find some nice Clubs to try. Stone Mountain, Cobblestone, Echelon and my favorite River Pines to name a few. Give them a try!
If you think that you want to go the private route the sky is the limit. You can join a club without living in the neighborhood and you can live in a neighborhood and not join the club. The choice is yours. In town, there are some old well established clubs such as Capital City Country Club, Druid Hills Country Club, Peachtree Golf Club and Cherokee Town and Country Club to name a few. A little further out try Atlanta Athletic Club, Atlanta National, Country Club of the South, and the East Cobb favorite Atlanta Country Club. You really can't go wrong with whatever you choose. Golf is a great game that many friendships have come from. Enjoy!!
Checkout our other blogs by visiting our archive.