Halloween Spirit
October is a month full of mystery and adventure.  I am not one who loves a haunted house that makes the audience jump and scream.  However, I do love to get into the Halloween spirit.  What do you prefer? Do you love to be so scared you sleep with the lights on? Or would you rather be slightly spooked, with a good night sleep?
I've gathered some local favorites of slightly spooky, mysterious, and different things to do to celebrate Halloween.  Many of these are available year round. They're also perfect for October. If you're still just not into spooky, check out our post about nearby Pumpkin Patches.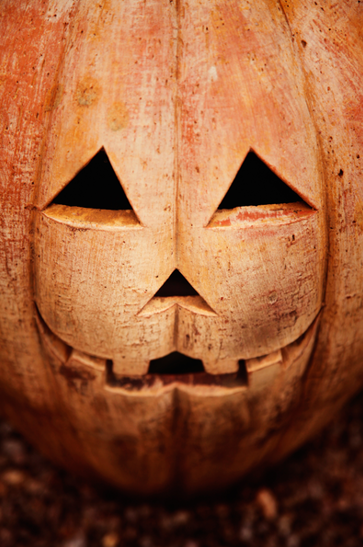 Escape Rooms
Escape rooms have become quite popular. It is a different approach to date night or a gathering of friends. You can visit escape rooms that are scary, escape rooms that are themed, and choose from a range of difficulty level. If you're looking for a team building experience with co-workers, escape rooms are perfect. Working together to solve the plot line, co-workers must collaborate to win the game.
Locations have popped up all over the U.S. and there are several near the Atlanta Metro and East Cobb. Check out two of the most noteworthy Escape Rooms in our area, and why they're considered the best.
Breakout Games-Atlanta (Buckhead and Norcross)
In Buckhead and Norcross, Breakout Games have haunted house themes. You will crack codes, solve problems, and use clues to Escape from the assigned room. While many activities we have listed are exciting and enjoyable, this one will get your blood pumping.
Escape the Room-Atlanta
For $28.00, you can join Escape the Room Atlanta for a themed sixty minutes.  Whether you choose to be in the "newsroom" or the "apartment", your adrenaline will be running on overdrive as you work with others to get out in time.
The Roswell Ghost Tour is one of the top Ghost Tours in Atlanta.
Ghost Tours
Slightly spookier than most Escape Rooms, ghost tours don't just give you a creepy twist on fun night out. Historic areas and homes offer ghost tours year round that provide their audience with historic facts.  Of course, what a better time of year than now to check one out for the first time.  I have one favorite ghost tour: Roswell Ghost Tour.
Roswell Ghost Tour
This historic walking tour in downtown Roswell meets at the Roswell Square Bandstand every evening at 8pm.  The tour will start, rain or shine, with six or more participants. The Roswell Ghost Tour and Roswell Georgia Paranormal Investigations were both founded by author Diana Avenna.  Diana's book, Roswell: History, Haunts, and Legends , features historical facts about the small town as well as detailed paranormal encounters in various parts of the city.  Tours are typically $15 per person. You will certainly leave this tour with goosebumps down your spine. As a result, you will never look at some of the featured parts of Roswell the same way again.
Mystery Dinner Theaters
Mystery Dinner Theaters is a bit pricier, but includes both dinner and entertainment in one.  Different organizations occasionally host dinner theaters as a seasonal event, for that reason you can find them in your area just by googling.  Agatha's Mystery Dinner Theater is one of the best, in my opinion.  They have been in Atlanta for thirty years, and put on quite the show.  The shows are comedic and interactive.
Agatha's Mystery Dinner Theater
Conveniently located on Peachtree, just off of the 75/85 connector with a safe parking lot and a beautiful restaurant in the heart of Downtown Atlanta.
Tickets are $73 a person, or $65 for children. The five course meal served is phenomenal.  Starting with buffet-style appetizers, followed by soup and salad, your choice of entree, and finally freshly home-made dessert.
Participating actors and actresses are pros at getting the audience to interact, laugh, and have a great time together.
Scavenger Hunts
Clue Town Books
Clue Town Books are available online and in various places in Metro Atlanta.  These ready to use scavenger hunt books are perfect for all ages and a ready-to-go activity at a reasonable price.  For $10-$15, you can get books for many pedestrian friendly areas in Atlanta.  A popular scavenger hunt is Oakland Cemetery. Go with your significant other, or grab a group of friends. These books are available year round, if you don't make it this October.
Urban Adventure Quests
Mini quests that are downloaded to your smartphone are perfect for a few hours on a beautiful day.  There are several cities these have been featured in.  Atlanta's mini quest is for 1.5 hours.  Beginning at Centennial Park and finally ending at the Omni Center, the quest takes you around downtown Atlanta looking for clues.
Low Budget, At Home, or Anytime
Scary Movies, Popcorn, and Board Games
The board game Clue is popular with people of all ages.  A fun activity for family night, this board game is a for sure way to get the whole family involved.
Commonsense Media webpage shares ratings and opinions of movies, games, tv shows, and books for children.  It includes a detailed list of Scary Movies for Kids to check out.
The Spruce shares the 7 Best Mystery Board Games in 2018.  This detailed list of games is essential for those nights at home this fall.
Whether you decide to stay home, do a day of mystery adventure, or even a date night, we hope you'll consider some of these unique ideas this Halloween.  Have fun…and don't get too scared…BOO!